For all of our friends, customers and those who knew Bill personally: My beloved husband, friend and partner Bill Guthrie passed away June 28, 2013. Bill will be so missed by all who knew and loved him. Sales Unlimited Inc. & Snotrans Leasing will continue, it will not be the same without Bill's knowledge and willingness to help others. I'm so proud of him, he was such a good person.
At this time I wish to sincerely thank everyone who has so graciously expressed their condolences to the loss of my husband. So many people have taken time to share of their own interactions with Bill; this truly means everything to me.
Sincerely,
Mary Guthrie
During May thru August we will be in and out of the office. If you are planning to visit our facility in Weiser, ID, it will be best to make contact either by phone or email before hand.
snotrans@msn.com or 208-549-2501.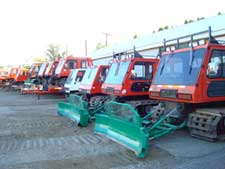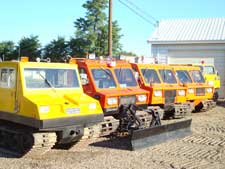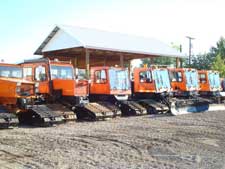 Welcome to SALES UNLIMITED INC. & SNO-TRANS LEASING, your complete source for over-the-snow vehicles used for many applications such as Utility Access, Grooming, Transportation, and Back country Recreation. We sell, service and lease many makes and models of used snow tracked vehicles which include Tucker Sno-Cat, Thiokol/LMC, Bombardier, Pisten Bully, Cushman and other SnowCats. At Sales Unlimited Inc.,
"SNOWCATS ARE A BUSINESS NOT A HOBBY".
| | |
| --- | --- |
| ...There is always snow in the high country, you just might have to go a little higher. | |
All content © 2004-2012 Sales Unlimited, Inc.
Your Used SnowCat Headquarters
Site designed by Web Solution US