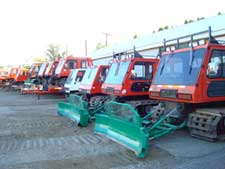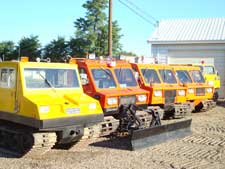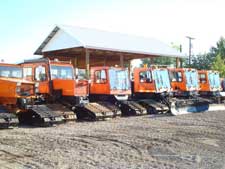 Welcome to SALES UNLIMITED INC. & SNO-TRANS LEASING, your complete source for over-the-snow vehicles used for many applications such as Utility Access, Grooming, Transportation, and Back country Recreation. We sell, service and lease many makes and models of used snow tracked vehicles which include Tucker Sno-Cat, Thiokol/LMC, Bombardier, Pisten Bully, Cushman and other SnowCats. At Sales Unlimited Inc.,
"SNOWCATS ARE A BUSINESS NOT A HOBBY".
NICE MACHINE!
1977 thiokol 1404 WT Imp, V4 engine, 12 sp. trans., ONLY 113 hours, 6-person full factory insulated cab, stereo, new interior and exterior paint, very good undercarriage/tracks and it runs and steers very well.
Call or email for more information.



My Love, My Inspiration...

William (Bill) J. Guthrie
2-18-1948 to 6-28-2013

...There is always snow in the high country, you just might have to go a little higher.
All content © 2004-2012 Sales Unlimited, Inc.
Your Used SnowCat Headquarters
Site designed by Web Solution US